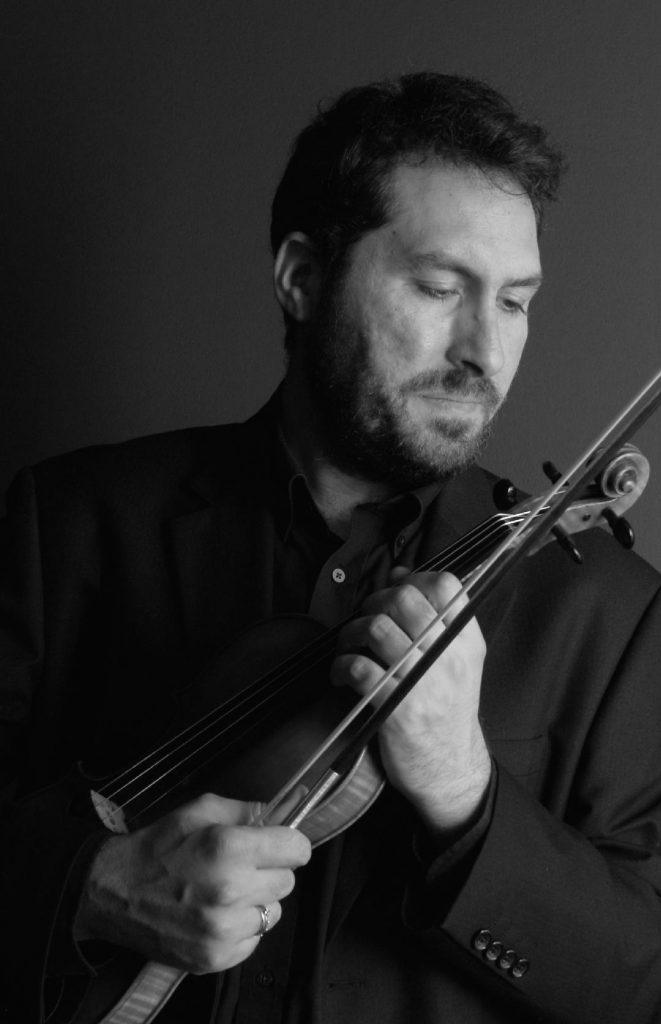 SORIN ALEXANDRU HORLEA was born in Bucharest in 1975 and started the violin at the age of eight. He graduated from George Enescu Music High-School where he studied under maestro Octav Savitchi and Ciprian Porumbescu Music University where his Professor was maestro Daniel Podlovschi. He took part in summer-courses with Viktor Pikaizen and Eugen Sarbu. In 1997 he won the third prize at the George Enescu Childhood Memories contest in Bucharest. During his university studies he played in the Radio Chamber Orchestra, Philarmonia Chamber Orchestra and in Bucharest Opera, but mainly in George Enescu Philharmonic. In 2000 he moved to Lebanon to fulfil his position in Lebanese National Symphony Orchestra, where he became the assistant concert master.
He moved to Cyprus in 2005 and since then is a member of the Cyprus Symphony Orchestra. He is also working as an associate teacher of the Cyprus Youth Orchestra. Alongside his output as an orchestral musician, he is an active performer as a soloist and in various chamber groups throughout Europe and Middle East, playing not only classical but also jazz and folk music. He was a member of Cyprus String Quartet, and the folk band Danube Quartet.
He regularly performs contemporary music as he is a resident musician at the Avaton Festival in Limassol, a member of the Chronos Ensemble, and of the Ensemble Cyclamen.
Sorin is playing on a modern violin by Stephan Sultanian.